Weight-loss supplements often contain stimulants like caffeine, and side effects of caffeine in high doses may include insomnia and rapid heartbeat. Because weight-loss pills also often are made up of a mixture of herbs and other ingredients, side effects vary greatly depending on the product. Before using a weight-loss supplement, read the label carefully and talk to your doctor if you have any health conditions.

Many of these products are different types of herbal or other plant derived stimulants. These products can cause rapid heart beat, insomnia, nervousness, irritability, among other potentially serious health problems. In fact, many of these products are chemical cousins of the herbal supplement ephedra (ma-huang) which was banned several yeas ago by the Food and Drug Administration because of the health problems it caused. Supplements, including weight loss aids, are not regulated by the government with the same rigorousness as prescription or over-the-counter drugs. Remember, just because an herbal supplement may be natural doesn't mean it's safe. Always check with your health care provider before taking any weight loss supplements.
Continue Learning about Weight Loss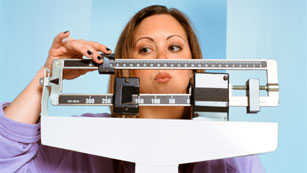 You know that to lose weight you need to burn more calories than you take in. There are only two ways to do this: reduce the number of calories you take in or increase the amount of calories you burn each day. Once you learn to do ...
this, it will be easier to maintain your weight.
More