I have seen many patients do well to change their body by not only changing their foods and exercising, but by also encouraging their body to get rid of 'obesogen' chemicals (chemicals not natural to your body that disrupt the normal control and growth of fat cells and energy). A good detoxification regimen designed for the individual can be very helpful to lose weight with greater success than simply dieting can do, even if the numbers of calories are not different. In fact, a good detoxification program does not even carry the concern about how many calories are being consumed -- which means that as long as it is the right detoxifying foods, you can eat as much as you feel necessary, and still get the weight loss effect you desire.
Continue Learning about Weight Loss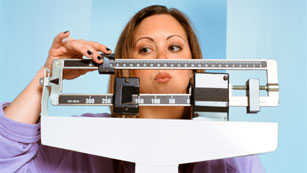 You know that to lose weight you need to burn more calories than you take in. There are only two ways to do this: reduce the number of calories you take in or increase the amount of calories you burn each day. Once you learn to do ...
this, it will be easier to maintain your weight.
More