6 Secrets From People Who've Lost Weight and Kept it Off
Effective ways to keep the pounds at bay—whether you've lost five or fifty.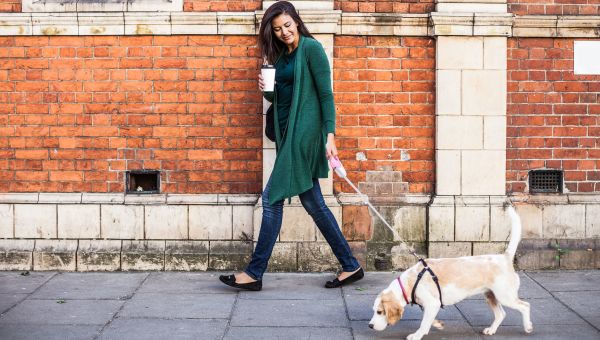 1 / 7
Losing weight can be tough, but keeping the pounds off can be even harder. Some research suggests dieters who have successfully lost weight are likely to pack the pounds back on in the months and years that follow. Some may even gain more than they lost.
Weight regain can be caused by an unhealthy diet, lack of physical activity and even your hormones. Despite the difficulty of weight loss maintenance, there are some proven ways to keep the pounds at bay, and some of these tricks require almost no effort.
Charan Donkor, MD, a bariatric surgeon with Westside Regional Medical Center in Plantation, Florida, reveals some of his top tips for maintaining a steady weight. 2 / 7
Weigh yourself regularly
According to the National Weight Control Registry (NWCR), a group that studies the behaviors of people who've lost weight and kept it off, weighing yourself on a regular basis can help stave off pounds. In fact, 75 percent of the more than 10,000 people on the registry—those who've lost weight and kept it off—weigh themselves at least once a week.
"Weight can be very dynamic, and it can fluctuate," Dr. Donkor says. "Do whatever works for you, but weighing yourself once a week, or every two weeks, is very reasonable," he adds.
Some research suggests once every seven days just isn't enough to avoid weight gain. A small 2017 study of 294 college-aged women suggests those who stepped on the scale every day for a two-year period were more successful at avoiding weight gain than those who weighed in less frequently.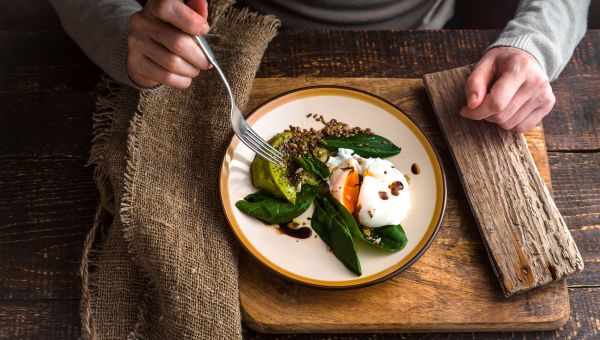 3 / 7
Practice mindful eating
Work, smartphones and our favorite television shows can all be unhealthy distractions. When we take our focus off what we're eating, we're more likely to overindulge—many times, without even realizing it. Practicing mindfulness can help.
Mindful eating is a concept that comes from the Buddhist practice of mindfulness, which encourages you to be totally aware of what is happening. When applied to eating, mindfulness involves paying attention the colors, textures, smells and flavors of the food in front of you.
Results of a 2012 study of participants with type 2 diabetes suggest mindful eating was helpful for weight maintenance over a three-month period. The next time you're ready to eat, leave diversions off the table, sit quietly and savor your food. 4 / 7
Eat a well-balanced breakfast
About 78 percent of people on the weight control registry eat breakfast every day. A 2016 study of 354 men and women who lost at least 10 percent of their initial body weight suggests a morning meal is associated with low rates of weight regain. The study also suggests men were most successful, especially when the first meal of the day was eaten at home.
Breakfast has also been associated with more stable blood sugar levels, increased productivity and consumption of less fat and cholesterol throughout the day. But, what you eat matters. A healthy breakfast should consist of whole grains, lean protein, low-fat dairy and plenty of produce.
No time to cook in the morning? Overnight oatmeal makes a great grab-and-go breakfast option. In a mason jar, combine equal parts rolled oats and low-fat or non-dairy milk, a tablespoon of almond butter and a serving of your favorite berries. Place in your fridge overnight, and enjoy in the morning. 5 / 7
Keep a food diary
Donkor recommends keeping to a regular schedule that includes healthy eating and regular exercise whenever possible. Logging your calories is one way to help you stick to your eating plan, and keep the unwanted pounds at bay.
"You want to track the calories that you take in, and see how much you burn on a daily basis," he says. If you're looking to slim down before maintaining a steady weight, tracking your caloric intake can also help, suggest the results from one systemic review of 22 studies.
You can keep track of your meals with phone applications, like Sharecare, available for Android and iOS. Simply log the size and quality of your meals, and the app will keep track of your daily intake.
You can track your physical activity, too. Once you activate the tracker, steps are automatically tracked, so grab your phone whenever you get up and more.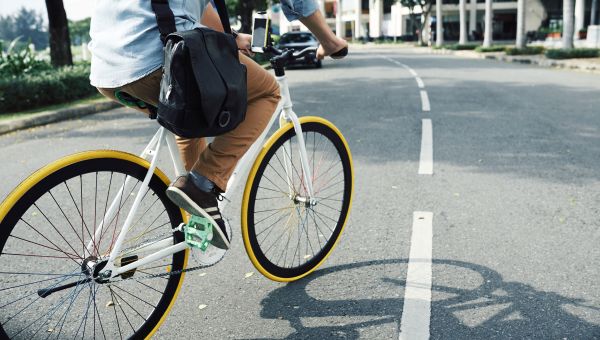 6 / 7
Get daily physical activity
About 90 percent of members on the NWCR who've successful maintained weight loss get about 60 minutes of physical activity each day. This is more than the recommended 150 minutes of moderate-intensity or 75 minutes of vigorous-intensity weekly aerobic activity, but you have to start somewhere!
"You want to have a time set out for your physical activity," Donkor says. "I always recommend my patients dedicate 30 or 45 minutes to exercise about four times a week."
In addition to aiding in weight loss maintenance, regular physical activity can help reduce the risk of diabetes, high blood pressure and symptoms of anxiety and depression. To reap the benefits, choose an activity you enjoy and get moving.
Not sure where to start?
Take a walk after dinner
Hop on your bike and hit the trail
Swim laps in a pool
Grab your jump rope and jump during commercial breaks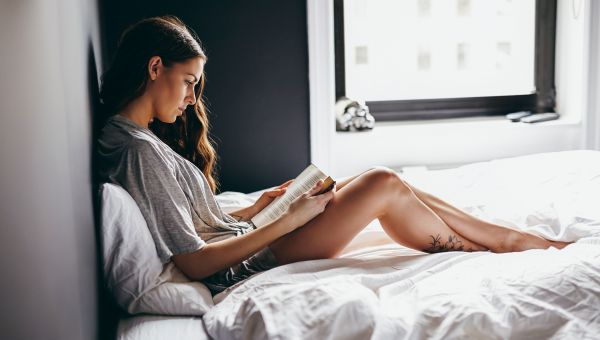 7 / 7
Cut down your screen time
A 2017 survey suggests the average American spends between two and three hours watching television each day. Some research suggests watching TV, an activity that's often done in a seated position, can up your risk of weight gain and obesity.
There is also some evidence that slashing the amount of time you spend perched in front of the tube is associated with better maintenance of weight loss. In fact, 62 percent of successful NWCR members spend fewer than 10 hours a week watching television.
If you turn to the big screen as a way to unwind after a long day, you're not alone. Instead, try focusing your energy on other relaxing activities, like walking, meditation or yoga. Replay Slideshow