Some people need weight loss surgery because after years of aggressive attempts to lose weight they are 50, 80, 100 pounds over the weight they started with. The data show that only 5 percent of people losing significant weight that makes a health difference keep it off long term, or at least two years.
What happens is that people try behavioral medicine, over-the-counter drugs, prescription drugs, programs, and most usually see about 10 percent excess weight loss. That fades to about 8 percent by the second year, and after that, they have regained all the weight. Unfortunately, then, these people have dialed down their metabolism. Now they hang on to calories more, so they lose a little weight, they gain more, they lose a little weight, they gain more. The whole thing is an upward trend, and they end up much heavier over, say, a 10-year period.
Some people need weight loss surgery because the extra weight affects their overall health and quality of life. Obesity has been linked to health problems such as diabetes, high cholesterol, sleep apnea, a fatty liver, infertility, joint problems, back pain, cancer and more. It can also lead to a lower quality of life for some people. Being overweight can make it difficult to sit on a plane, play with your kids or grandkids, buy clothing at a store and do many other everyday tasks that many people take for granted.
When a person is 50, 70 or 100+ pounds overweight, it can be hard to diet and exercise enough to lose pounds. This can be frustrating and discouraging. Surgery can help a person lose weight so that they are able to exercise better to maintain the weight loss.
Some patients will require weight loss surgery to not only reduce the massive amount of weight of excess body adipose, but also to reduce medical systemic conditions including diabetes, hypertension, sleep apnea, gastroesophageal reflux disease, and increased cholesterol. Those who have failed to reduce their weight through diet and exercise and are morbidly obese (twice ideal body weight) are good candidates for bariatric surgical procedures. The patient must be screened and healthy enough to undergo the surgery.
Many people wrongly view weight loss surgery like steroid use in sports. They think that it's cheating, it's unnatural, it's cutting corners, an unfair advantage.
Far from being a shortcut, weight loss surgery usually comes after years of struggling to lose weight. Most people who opt for weight loss surgery have tried every over-the-counter anti-obesity option imaginable. They have a library of diet books, garages full of exercise equipment, and brain neurons full of frustration.
They've learned a bitter fact: some of us simply can't lose weight like everyone else. Many people who have life-threatening morbid obesity (with side effects like diabetes and high blood pressure) have repeatedly tried to lose weight through dieting and exercise. But no matter what try they do, they either can't lose weight or can't keep it off.
They often beat themselves up about being undisciplined or out of control. Many are very disciplined, successful and in control in other aspects of their lives, but are just wired differently in the weight department. In fact, at least 5 percent of morbidly obese people have a genetic problem that renders their brains unable to receive signals from leptin (the hormone that tells you that you feel full).
For these people, weight loss surgery may be the only effective solution to avoid serious illness and an early death.
If you're still skeptical, imagine if you had aggressive prostate cancer or breast cancer. You'd take quick action, right? You'd talk to doctors, schedule surgery to remove the tumor, and make lifestyle changes to keep the cancer from coming back. You wouldn't pop a cough drop, then throw up your hands in defeat if it didn't kill the tumor. You'd get professional help. And you'd have surgery if necessary.
Well, prostate cancer and breast cancer have about the same risk of death per year as having a large waist (38 inches or greater for women and 45 inches for men) with additional risk factors like high blood pressure, sleep apnea, diabetes, and cholesterol problems.
If you—or someone you love—have tried hard to change their diet and exercise yet remain extremely overweight, then you have a serious condition just like cancers mentioned above—and there's no shame in doing whatever you can to reverse it. And that includes weight loss surgery.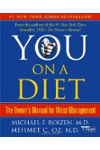 Some obese people need weight loss surgery because, despite drug therapy, exercise and behavioral modifications, they still have increased risk of comorbid conditions including heart disease and diabetes. These people may be candidates for bariatric (weight loss) surgery. Bariatric surgery has been used as an option in those people who have not been able to maintain weight loss through diet, exercise and drug intervention.
Obesity is a common and complex medical condition, but there are definitely ways to treat it. It's a good idea to seek advice from a medical provider or doctor.
Continue Learning about Weight Loss Procedures and Surgeries