As a middle blocker, your position requires you to be quick off the play (1st-step quickness), slow yourself down after charging at the ball (decelerate), and move side-to-side with fluid speed and precision. Performing various ladder drills for speed and agility will make these movements seem effortless during a match.

Continue Learning about Volleyball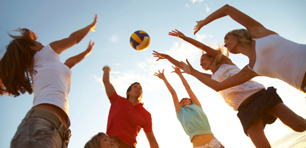 Volleyball is a team sport that involves cardiovascular endurance, agility, and hand-eye-coordination. Lateral movements, foot speed, and hip rotation are all important skills to possess. Proper elbow and knee-pads can help limit ...
injuries.
More