Good dietary sources of vitamin D -- eggs, as well as fortified milk and cereal -- while common in young people's diets, are often missing in elderly people's diets. The best natural dietary source of vitamin D is fresh salmon (preferably wild caught), but canned fish, including salmon, tuna, mackerel and sardines, are also rich in vitamin D. Dried shitake mushrooms are another great source but are usually not staples of most diets.
Here are selected food sources of vitamin D from the U.S. Department of Agriculture (USDA) National Nutrient Database for Standard Reference:
Salmon, cooked, 3 1/2 ounces
Mackerel, cooked, 3 1/2 ounces
Tuna fish, canned in oil, drained, 3 ounces
Sardines, canned in oil, drained, 1 3/4 ounces
Orange juice, fortified, 8 ounces
Milk, any fat content, vitamin D-fortified, 1 cup
Breakfast cereal, fortified with 10% of the Daily Value (DV), 3/4-cup to 1-cup serving (depending on brand)
One way of getting enough vitamin D is through food. Some foods, mainly fish and shellfish, contain vitamin D naturally. Such foods as milk, the major source of vitamin D in food, and most breakfast cereals, contain vitamin D as an additive. These additions, which help prevent rickets (a vitamin D deficiency disease) in children, are synthetic.
While vitamin D is naturally present in very few foods, such as fatty fish and mushrooms, many foods are now being fortified with vitamin D, including:
Most milks
Many brands of orange juice
Some yogurt, cheeses, cereals, breads and soy drinks
A registered dietitian can help ensure you are getting an adequate intake of vitamin D and also can help determine if you need dietary supplements to boost your intake.
Vitamin D can be found in fortified milk, fatty fish such as cod, mackerel, tuna, and sardines, in cod-liver oil (this is the highest concentration with up to >300% of your daily value per tablespoon), and eggs. Cereals, breads, and yogurts are sometimes fortified with vitamin D as well. Just check your package labels to find out if your favorites are fortified with D.
Vitamin D is found primarily in foods to which vitamin D has been added ("fortified"). This vitamin is critical for bone health. Milk is usually fortified with vitamin D, but other dairy products such as cheese and ice cream generally are not. Calcium metabolism requires vitamin D, and it is also needed to maintain sufficient phosphorus levels in the blood. Other significant sources of dietary vitamin D include cod liver oil, tuna, salmon, fortified breakfast cereal, and eggs.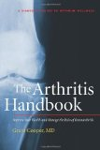 Good sources of vitamin D include fish and other kinds of seafood. Fish like herring, catfish, trout and salmon are very high in vitamin D. Oysters and mollusks are also rich in D. Soymilk and tofu can also be a good source of D. But the one thing that's richest in vitamin D is grandma's old favorite: cod liver oil!
Continue Learning about Vitamin D