I would not be concerned. There are times when a child may get an extra vaccine dose. For example, sometimes it is not clear what vaccines a child may have gotten in the past. In that case, vaccinating the child to make sure he or she is fully protected far outweighs any risk of side effects.

Your son may have experienced redness, swelling, or soreness after these extra shots. But, children who get extra doses of any vaccine are, for the most part, at no extra risk than children who follow the regular schedule. All in all, the end result should only be more of a boost to his immune system.

Extra doses really are "extra" doses. They do not count as part of the regular schedule. Your son is likely to still need the next doses of these same vaccines given at their usual times.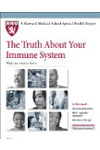 Continue Learning about Vaccine