We lose an average of 5 percent of our muscle mass every 10 years after the age of 35—if we don't do anything about it. Historically, hunters, gatherers, and carriers of children needed their muscular strength until they were about 35 when kids were able to walk and younger tribesmen could hunt. But after they turned 35, their bodies didn't give two tubers about whether they had any muscle, so their bodies adapted and allowed for that gradual loss.

Today, we see drastic effects when we lose muscle: We gain weight. If you don't intentionally rebuild muscle through exercise, you'll need to eat 150 to 450 fewer calories every day every 10 years to maintain your current weight.

So if you're at a stable weight at age 35 and didn't do any kind of resistance training, while still eating the same amount of food, you'll gain weight.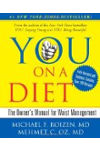 Loss of muscle mass, also known as Sarcopenia occurs as a result of aging. After age 35 you will lose between .5-1. Percent of your muscle mass annually unless you engage in regular physical activity to prevent it. By engaging in regular resistance training and following a sound diet that includes adequate amounts of protein, you can prevent most of the muscle loss associated with age. Health experts recommend that you engage in some of the resistance training that focuses on all major muscle groups a minimum of 2 times per week and up to 5 times per week depending upon your goals.

Continue Learning about Types Of Exercise Programs