There are a number of methods to approach burst training, and they all involve going full-out intensity for 30 to 60 seconds alternated with 1- to 2-minute rest periods. So you might sprint for up to a minute, walk at normal pace 1 to 2 minutes, then repeat.
Burst training can strengthen your adrenal glands and prevent adrenal fatigue. Burst sessions work out the aerobic as well as anaerobic energy production in the body:
Exercise at 90% of your maximum effort for 30 to 60 seconds. (This puts you in sugar-burning mode, the opposite of traditional aerobic training.) You can do this a number of ways: running fast, running/walking uphill, running up stairs, sprinting on a bicycle, treadmill, elliptical, Stairmaster, etc. You should feel like it's going to kill you, but you never do it for more than 60 seconds.
Next, rest for 60 to 120 seconds. Your recovery time should be twice as long as your exercise time, so if you exercised for 60 seconds, your recovery time is 120 seconds. (Do nothing except catch your breath.)
Repeat steps one and two.
You should do this so that your total burst-exercise time is 7 to 9 minutes, 4 days a week.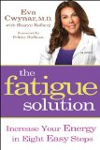 Continue Learning about Types Of Exercise Programs