Though it may seem as if everyone is trying to lose weight, you are not alone. There are people who want to gain weight and it's important to do so healthfully.
In general, you to gain weight you have to eat more calories than you burn. It requires about 3500 extra calories to gain one pound. While it's tempting to get those extra calories from loaded potatoes, pizza and milkshakes, those high fat foods may do more harm than good in the long run. Try these tips to add more calories into you day in a healthy way:
Snack on nuts in between meals. Also, add them to salads, smoothies and pasta dishes for extra crunch and calories.
Incorporate healthy fats like avocado, olive oil and nuts regularly.
Add a liquid supplement several times a day.
Pump up oatmeal with vanilla soy milk, nuts and plenty of dried fruit.
Snack on dried fruit alone or mixed with nuts or whole grain cereal.
Add dry milk to mashed potatoes, smoothies and other foods to boost the calories.
No matter what, you have to be consistent to meet your weight gain goals. Be sure to keep those snacks on hand and get the most for every single bite.
If you think you are too thin and desire more weight on your frame, the right way to achieve that is from working out in the gym, not in the kitchen. The muscular demands on your body will then increase your appetite, hunger will occur more frequently, and your caloric intake will increase proportionally to the increased muscular demand. If you want to gain weight, try to make your thighs, shoulders, and chest a little bigger with more exercise. Don't expand your waistline by overexercising your knife and fork.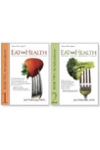 Weight management does not always have to be weight loss. Many individuals need to gain weight for health reasons or have a goal to gain weight for cosmetic reasons. To gain weight you must have a negative caloric expenditure, meaning you must consume more calories than you are burning off through exercise.
The best way to add weight is to increase the amount of calories consumed per day. When adding more food to the diet, be sure that the food is healthy food choices, such as grains, legumes, fruits and vegetables. Items such as a meal replacement drink or protein shake for a midday snack or after dinner will help add calories. Do not decrease the amount of exercise you perform each week. Sedentary behaviors will lead to health issues. Much like weight loss, weight gain should be slow and controlled. A goal of 1-2 pounds gained per week is more than adequate.
Not everyone is trying to lose weight. Whether you're an athlete, recovering from an illness or hospitalization or if you just want to gain weight to look and feel better, gaining weight can be just as difficult as losing weight. Here are some tips on gaining weight healthfully:
Be realistic about your body type. Genetics play a major role in physical build and musculature. If you are thin but healthy, take a close look at your parents and siblings. The human body can change to a limited extent through weight training and increased food intake, but you'll never be able to turn a runner's body into that of a linebacker. People who are trying to regain weight after illness or surgery usually can gain weight more easily than someone who is naturally thin.
Steer clear of gimmicks and supplements. There are almost as many products advertised for "miraculous" weight gain as there are for weight loss. The smartest advice is the same in either case: If it sounds too good to be true, it probably won't work. Skip expensive supplements and save your money for delicious nutrient-rich foods.
Focus on quality first, quantity second. The secret to healthy weight gain is to make all your calories as nutrient-rich as possible. Consuming more empty-calorie foods like soft drinks, candy and chips is not a successful way to build muscle, strengthen bones or repair tissue after surgery. For smart weight gain, you need the nutrient power of all the food groups.
Continue Learning about Types Of Exercise Programs


From walking to engaging in team sports, exercise comes in many forms. Aerobics, stretching, weightlifting and endurance training are some of the types of exercise that produce health benefits and enjoyment. With each type of exer...
cise, proper technique and posture is critical in preventing injuries while achieving maximum health results.
More