To exercise muscles on the back of the hip, lie on an exercise mat with your stomach on the mat. You may use one pillow to rest your head on and another to support your pelvis. Keeping your legs straight, raise your right leg off the mat. Feel the squeeze in your buttocks. Pause, then slowly lower your leg to the mat. Repeat with your left leg. As you improve, you may need to use ankle weights to increase resistance.

Placing a pillow beneath your pelvis can make this exercise more comfortable. Perform 3 sets of 12 repetitions on both sides.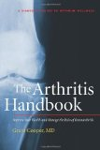 Continue Learning about Types Of Exercise Programs


From walking to engaging in team sports, exercise comes in many forms. Aerobics, stretching, weightlifting and endurance training are some of the types of exercise that produce health benefits and enjoyment. With each type of exer...
cise, proper technique and posture is critical in preventing injuries while achieving maximum health results.
More