Cross-training helps prevent injuries in several ways. First, by cross-training, you're spreading the physical stress of exercise over a greater area of the body, so you're less likely to overwork any single joint, muscle, or muscle group. For example, suppose you walk briskly for 30 minutes, three times a week; you'll gain all the health benefits provided by this type of activity, but if you're particularly heavy, or have some inherent weaknesses in your knees or feet, then a steady diet of walking could lead to injury, or at least to overtraining or discouragement. If you walked one day, cycled the second, and swam the third, however, you'd still be gaining the significant health benefits of aerobic activity but with much less chance of injury or burnout.

Cross-training also helps prevent the muscle strength imbalances that can develop from single sports; for example, combining walking or jogging with cycling develops more balance between the muscles of the front and back of the legs.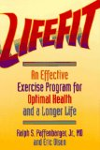 Because participating in different activities uses muscles in slightly different ways, cross-training can reduce the chances of suffering from an overuse injury by limiting the amount of repeated stress that occurs to a specific muscle group. Often, when doing the same activity over and over again, your body is prone to suffering from overuse injuries.
Continue Learning about Types Of Exercise Programs


From walking to engaging in team sports, exercise comes in many forms. Aerobics, stretching, weightlifting and endurance training are some of the types of exercise that produce health benefits and enjoyment. With each type of exer...
cise, proper technique and posture is critical in preventing injuries while achieving maximum health results.
More