The Smolov squat routine was designed to help Soviet and Eastern bloc weightlifters and power athletes (shot putters, discuss throwers) add size, strength and power. It's an excellent program for adding muscle mass provided you combine it with good nutrition practices and proper recovery.
The iconic Smolov squat cycle, a 13-week nightmare, calls for a gruesome 136 repetitions (reps) per week during the first month! The cycle delivers muscle mass beyond anyone's wildest dreams.

One man I knew added 105 pounds to his squat in 13 weeks of Smolov and peaked in the mid-600s, drug-free. His gains are not atypical. But it takes its toll. You will be so sore and exhausted that the only "sport" you could practice at the same time is chess. The Smolov is a specialized program for an athlete who does not have any skills to practice outside of the gym. An exception would be an athlete who must gain a lot of muscle mass in the off-season, such as a football lineman.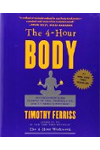 Continue Learning about Types Of Exercise