Your body doesn't stay flexible without maintenance. If you don't use it, you lose it, so do flexibility exercises regularly. Flexibility reduces imbalances, injury risks, stiffness and pain.
More people are living sedentary lifestyles, sitting for long periods of time, leading to so many physical imbalances. Many studies have shown that a lack of flexibility increases the risk of injury and the term flexibility refers to the normal ability to stretch to a full range of motion. Proper flexibility also means control through the full range of motion. It should be included as an important part of a good fitness program.
Flexibility is a huge component to everyday life and needs to be given more attention to. When you wake up in the morning do you feel stiff or do you feel energized and ready to go for the day's adventure? The more flexible you are and the less likely you are to be stiff each and every morning. Our bodies need flexibility to be mobile. The more you improve your flexibility and the less likely you are to receive any sort of injury. Practice your flexibility and make it a part of your everyday life.
Flexibility exercises are an important component of any strength training program. Increased flexibility in the muscles will improve their elasticity for movement during exercises and help prevent injury. Prevention of injury is vital to the success of any health and fitness goal!


View this video to find out!
Being flexible isn't just a good trait for yoga teachers and potential spouses; it's also what you want for your muscles. Good flexibility helps prevent injuries to your joints, because they work your muscles through a wide range of motion that you'll go through during exercise and every day activity. Plus, being flexible just makes you feel better—being flexible keeps your body from feeling stiffer than a week-old roach corpse, helps facilitate meditation, and allows us to center ourselves as we focus on our body. Plus, the more pliable and loose we are, the less we're impacted when we fall or get into accidents. You should do flexibility exercise 5 minutes a day.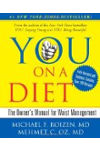 Continue Learning about Types Of Exercise


Exercise provides many health benefits - from fitness to increased physical and mental energy. In order to prepare yourself for a exercise routine, you need to research which exercise is right for you and how to fit a new exercise ...
e program into your daily schedule.
More