It may be tempting to let your exercise routine slide when you travel, but there's no reason to do so. I do a lot of traveling for work, and I always try to stay at a hotel that offers fitness facilities. It's a great way to unwind after a long day of meetings or to start the morning off right. If I can't find a hotel with a gym, I pack a jump rope and strength (resistance) bands. Twenty minutes of jumping rope done in the right shoes and on a low-impact surface is a great workout that you can do anywhere with a little bit of elbowroom. (Also, jumping rope helps clear your sinuses, an extra benefit if planes and travel cause yours to get congested.) The ceilings in most hotel rooms are high enough. (I often wonder what the person in the room below me thinks, but I know that I am not going to let being away from home get in the way of keeping myself young.) The exercise bands can also be used in a small space. Put the "Do Not Disturb" sign on the door of your room, so your exercise routine won't be disrupted.
Staying fit on the road has its challenges! You just have to approach it with a little creativity. Before you travel, do some pre-work to see if your destination has a fitness center. If one is not available, bring some exercise tubing and use exercises that mimic the routine you follow at your fitness center. Even without tubing, you can still perform body weight push-ups, lunges, squats, chair dips, etc.
You'll need to think about exercises that can be done when you don't have your own exercise equipment or environment, because there will be times when travel interferes with your regular exercise routine.

Many hotels have excellent fitness facilities. You might even be able to have a more intense workout than normal if you try some equipment that you don't normally use. If an exercise facility isn't available -- or you're not comfortable using what is available -- take heart. You can accomplish a lot without ever leaving your room. You can easily do sit ups, push-ups, Pilates, and other calisthenics in your room. You can also use various items found in most hotel rooms as weights, and there are other creative ways to work in some basic exercise while you travel.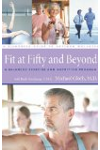 There are so many ways to stay active when traveling. Today most hotels have fitness rooms full of equipment. These rooms usually have unlimited access which makes exercising any time of day or night easy. If you do not have access to a fitness center, pack a jump rope and running shoes and hit the pavement. Yoga and Pilates classes are available in most cities as are drop in classes at cross fit gyms and other fitness centers. You can always do sit ups in your room. Walk don't cab!
Nothing ruins a good workout routine quite like travel. In this video, First Lady Michelle Obama explains how she stays in shape even while on the campaign trail.
Continue Learning about Travelling & Exercise