While it would be a mistake for me to assume there's only one way to work, I do think there are some traits and behaviors that can make time and energy management a whole lot easier. But here are three things you should consciously try to integrate into your workday if you haven't already:
- Map your Day: Though you don't have to stick to an exact schedule, you can get some stress relief if you can organize your tasks and not leave your day to total chance. Don't work off the inbox...work off your plan for the day. (Only manage the inbox after you've done what you desire to do.)
- Break Often: Take a walk, have a bottle of water, clear your head. It's all part of energy management. The few minutes you spend away from your desk will make you more efficient when you get back.
- Enlist Troops: We know that people are pretty stubborn when it comes to trying to accomplish goals on their own; they think it's a sign of failure if they show weakness or an inability to do a job. But you'll reduce stress (and save time) by asking for help when you need it.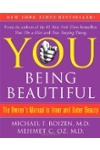 Continue Learning about Stress