People experience stress in a variety of ways -- and show a wide range of symptoms as a result. In this video, naturopathic doctor Holly Lucille, ND, RN, talks to Dr. Oz about the longterm effects you may suffer from stress.
Stress is a normal and natural part of everyday life. Stress occurs when the demands placed upon us exceed our body's ability to cope. The body's response to stress, often referred to as the "flight-or-fight" response, occurs automatically at these times. The adrenal glands release stress hormones, including cortisol, adrenaline, and corticosterone, which give you a boost of energy and strength to "fight" or "flee." This makes sense when faced with a physical threat, but this same response also helps you deal with a more subtle, but equally stressful psychological or emotional demand. For example, this energy boost can enhance your focus helping you to perform optimally at work or improve mental clarity allowing you to quickly deal with a conflict at home. So in this sense, some stress (and our body's response to it) is good for you -- it helps us respond in emergencies. When the stressful situation has passed, the hormone levels naturally decline.

It's when stress becomes chronic, or ongoing, that it can create problems. Stress hormones have other, not-so-obvious effects. They play a role in metabolism, inflammation, and immune system responses. So when our body is continually stressed, that is, continually bombarded by high levels of cortisol and corticosterone, our digestive function can become impaired, leading to increased appetite and weight gain; our nervous system can be damaged, leading to anxiety or depression; and our immune system can be suppressed, leading to sickness or even autoimmune diseases.

So, while we don't want to "turn off" the stress response, we also don't want to remain in a state of continual stress.
You know what stress is. Whether the source is a death in the family, the pain of arthritis, or an unfulfilled obligation, stress affects the body the same way -- triggering a cascade of hormones that produce a familiar physical response -- pounding heart, rapid breathing, and clammy palms. Intermittent episodes of stress are not harmful; in fact, we experience many of these symptoms during excitement and pleasure. However, chronic stress is a major contributor to a host of serious physical and psychological conditions.
Stress has an immediate effect on your mind and body in many ways:
Memory: Becomes vague and inexact
Learning: Difficult learning and problem solving
Perception: Is limited and narrow
Attitude: Defensive and aggressive
Mood: Negative, wants to flee
Body: Jaws clench, muscles tense because you are ready for action
Physiological responses: There are immediate increases of heart rate, breathing rate, blood pressure, blood sugar, and adrenaline. Blood vessels constrict in the face and hands and your digestive tract shuts down so your muscles get the needed blood.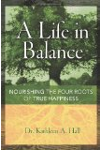 Continue Learning about Stress