If you are suffering from stress, you may be experiencing a variety of symptoms that feel severe enough to prompt you to see a healthcare professional. These include:
headaches
frequent upset stomach, indigestion, gas pain, diarrhea or appetite changes
feeling as though you could cry
muscular tension
tightness in your chest and a feeling as though you can't catch your breath
feeling nervous or sad
irritability and anger
having problems at work or in your normal relationships
sleep disturbance: either insomnia or hypersomnia (inability to sleep or sleeping too much)
apathy (lack of interest, motivation or energy)
mental or physical fatigue
frequent illness
hives or skin rashes
tooth grinding
feeling faint or dizzy
ringing in the ears
disruptions in your menstrual cycle or unusually severe PMS or menopausal symptoms
Physical signs of stress include frequent headaches, difficulty sleeping, sore and stiff muscles, nausea or upset stomach, diarrhea or constipation, a general sense of fatigue and increased susceptibility to illness. Mental symptoms of stress include an inability to concentrate, confusion, indecisiveness and loss of your sense of humor. On an emotional level, stress can make us anxious, nervous, irritable, quick to anger, impatient and depressed. Behaviors indicative of stress include fidgeting, pacing or restlessness. However, you can also feel sluggish or avoid work because it seems too daunting.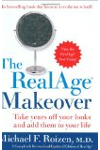 Continue Learning about Stress