Stage 1: Alarm Reaction. Any physical, emotional, or mental upset will cause an instantaneous reaction by the body to combat the stressor. This physical response is well known as the "fight-or-flight" reaction. The "fight or flight" reaction sends a tremendous burst of adrenaline to all parts of the body—the blood vessels, heart, stomach, kidneys, lungs, eyes, muscles, and more. If the stress is short-term (acute) or not severe (in biological terms, a short time would be a few hours, perhaps even a couple of days), we quickly recover without any detrimental effect to the body. If the stress is chronic or long-term, the body's resistance is affected, making us more susceptible to illness or disease.

Stage 2: Resistance. At the resistance stage, the body tries to become balanced (a process called homeostasis). You may think you can handle anything because the stress symptoms noticed in the alarm stage have now calmed down—until you become completely exhausted. As the stress continues, you may suffer with fatigue, sleep problems, and an overall malaise. If you get poor sleep, you may become quite irritable and have difficulty concentrating or being productive at home or work. This creates even more stress and a vicious cycle has started.

Stage 3: Exhaustion. After combating stress for days to weeks, the body shuts down completely. Sometimes after days of unending stress, the body succumbs to illness—either a viral or bacterial infection. If you look back over a period of several years, you may find that the times you developed a cold or flu were immediately after a stressful event in your life.
It is during this exhaustion stage that you may pay the price of abuse with premature skin aging. Chronic or long-term stress depletes the epidermis of water, oxygen, and vitamin C, as well as increases hormone levels, histamines, and sebum production. While completely unaware of the internal damage from chronic stress, you will notice how it manifests in skin symptoms such as bumps, excess oil, breakouts, acne, rosacea, pimples, and a host of other unsightly conditions.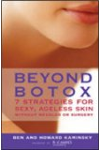 Continue Learning about Stress