Suicidal thoughts are a red flag that you need to seek professional help. Also, if you notice that you aren't sleeping well, or that you're dreading activities and events because you think you won't be able to attend without having a emotional breakdown, it's good to take a step back and consider getting help.
When your physical, emotional or relational symptoms become out of control and are causing suffering to you and/or to those you love. If your stress is not relieved after one month consult a therapist to get an evaluation and guidance.
You should see a therapist when you find yourself needing tools, new perspective and alternatives to help you deal with stress. A therapist can effectively facilitate the process for you to think possibilities and develop strategies to handle the stressors in your life.
Some things are easy to do alone, but dealing with life's major stressors isn't one of them. In the face of trauma, depression or grief, many of us retreat into our own thoughts and lives and become more inaccessible than a bank vault. But that's the time when you most need therapists and support groups. Treat depression like it's a broken leg, because it's every bit as much of a physical problem as any other health issue.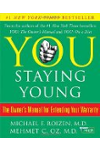 Continue Learning about Stress