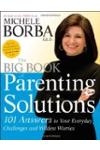 Know Your Child's Stress Signs Each kid responds differently, but the key is to identify your child's physical behavioral or emotions signs before he is on overload. A clue is to look for behaviors that are not typical for your child.
Physical Stress Signs
Headache and neck aches
Nausea and stomachache
Sweaty palms
lightheadedness
Bedwetting
Trouble sleeping
Change in appetite
Frequent colds
fatigue
Emotional or Behavior Stress Signs
New or reoccurring fears and worries
Trouble concentrating
Irritability
Withdrawing from things she loves
Moodiness, whining or sulking
Nail biting; hair twirling; thumb-sucking
Acting out, tantrums
Regression
Clinging, suddenly more dependent
Once you discover your child's stress signs, point them out so he learns them as well. "When you get tense you clench your fists." "Have you noticed that whenever you worry you get a headache?"