Working mothers, regardless of whether they are married or single, face higher stress levels -- both in the workplace and at home. The National Institute for Occupational Safety and Health (NIOSH), the U.S. agency responsible for conducting research and making recommendations for the prevention of work-related illness and injury, provides these statistics regarding stress in the workplace:
40% of workers report their jobs are very or extremely stressful.
25% view their jobs as the number-one stressor in their lives.
75% of employees believe that workers have more on-the-job stress than a generation ago.
29% of workers feel quite a bit or extremely stressed at work.
26% of workers say they are "often or very often burned out or stressed by their work."
Although the mythology of stress would have us believe that the hard-driving, pencil-chewing Type A male executive is the classic example of the stressed-out modern person, in fact, it's more likely that his secretary is under much more stress. It has to do with our sense of control, and quite often it's the man or woman holding a low-level job, one with plenty of responsibilities but no real authority, who is likely to suffer most from the health consequences of chronic stress -- someone who worries about money, who has a family to care for, bills to pay, dinner to cook that night.

The curious thing about stress is that although the stressors may differ widely, and our individual perceptions of those stressors may differ just as widely, our physical reactions to stress from any source are remarkably similar.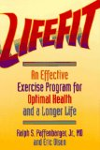 Continue Learning about Stress