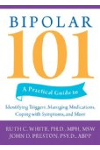 To identify your stressors divide a blank journal page in half by drawing a line down the middle.

1. Think about various situations in your life that make you feel stressed. These events may include times when you feel rushed in your morning routine, are stuck sitting in rush-hour traffic, feel overcommitted to activities such as the parent-teacher association (PTA) or volunteering in your community or church, are having conflict in your relationship with your partner or children, or are dealing with a fast-paced work environment. On the left-hand side of your journal page, list the top five situations that make you feel stressed.

2. On the right side of the page, list how often you experience these stressful events using the following categories: daily, several times per week, several times per month, once a month, and less than once a month.

3. You can use this information to assess some of the activities you may want to decrease or change to keep your stress levels low or reduce the impact of these stressful events on your life. While you may be unable to immediately change some stressful situations, such as sitting in rush-hour traffic or working in a fast-paced environment, you can learn to change your reaction to them.