A stress journal, or heart book, can be an important tool in examining your lifestyle and identifying the stressors that impact you. In this video, I will explain how and why keeping a stress journal is so important.
To identify your stressors divide a blank journal page in half by drawing a line down the middle.

1. Think about various situations in your life that make you feel stressed. These events may include times when you feel rushed in your morning routine, are stuck sitting in rush-hour traffic, feel overcommitted to activities such as the parent-teacher association (PTA) or volunteering in your community or church, are having conflict in your relationship with your partner or children, or are dealing with a fast-paced work environment. On the left-hand side of your journal page, list the top five situations that make you feel stressed.

2. On the right side of the page, list how often you experience these stressful events using the following categories: daily, several times per week, several times per month, once a month, and less than once a month.

3. You can use this information to assess some of the activities you may want to decrease or change to keep your stress levels low or reduce the impact of these stressful events on your life. While you may be unable to immediately change some stressful situations, such as sitting in rush-hour traffic or working in a fast-paced environment, you can learn to change your reaction to them.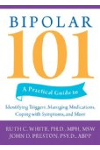 Managing stress will improve your overall health and specifically the health of your heart. Stress appears to be a risk factor for heart disease. Identifying stressors can be more difficult than you might think. Many things may be causing you stress all at once, some more than others. Or maybe procrastination or disorganization may be the cause of your stress, not your job or the project you're working on.
Try keeping a
stress journal
for a week or so to determine stressors in your life. Record the following information:
when you are stressed (date/time);
how you are feeling (physically and mentally);
what caused the stress (if you can pinpoint it);
how you reacted to the stress; and
what you did to relieve the stress.
Tracking your stressors can help you identify and respond to them sooner. Be ready with a healthy "stress-busting" technique that works for you (such as yoga or deep breathing) when you are faced with a stressor.
Continue Learning about Stress

It is not uncommon for people to experience stress and anxiety during select periods in their lives. Having a positive attitude, taking a balanced approach to life's ups and downs, and using relaxation exercises are just some of t...
he ways that people can alleviate stress and anxiety.
More