Stress affects quality of sleep by causing the body to make more stress hormones (cortisol) than sleep hormones (melatonin). In this video, naturopathic doctor Alan Christianson, ND, explains this concept, and how light can impact your sleep quality.
Recently, the National Sleep Foundation asked people what kept them up at night, and it's no surprise that the most popular answers included financial worries, job stress, and relationship stress. At the most basic biological level, the brain perceives these problems as threats it needs to process, deal with, and solve; it can't turn off its alert system so that your sleep drive can take over. Eliminating the stress in your life might seem like an impossible task. And it is. Instead of eliminating stress, trying minimizing it by employing effective coping mechanisms.
This content originally appeared on
doctoroz.com
Stress can decrease your quality of sleep in a major way. There are two stages of sleep, categorized as rapid eye movement (REM) and non-rapid eye movement (NREM). NREM is divided into its own 4 stages, with stage 1 being the transition from wake to sleep. Stress can significantly interfere with the transition in this stage. Essentially, stress can make it much more difficult to fall asleep.

Lost sleep robs us of the ability to restore ourselves physically, mentally, and emotionally. Previous studies have found links between poor sleep and significant metabolic and endocrine changes that mimic the aging process, high levels of cortisol (the body's stress hormone), and weight gain.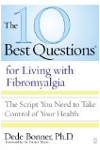 Continue Learning about Stress