For ongoing stress relief, seek support from your family and friends. Having a support system means having someone to talk to when you feel stressed, which can help relieve some of the pent-up feelings that can contribute to stress, such as frustration, anger, and anxiety. Our loved ones may also give us new perspectives that change the way we perceive the source of the stress.

Your support system can also help you manage your daily responsibilities so that you have less to do and more company to do it with. For example, if you have children, you might ask a family member to watch the children so you can go out and see your favorite band in concert or take some time to pamper yourself.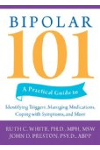 Social health is an important aspect of wellness, as important as our physical health. Pent up stress can cause major problems inside the body so it is important to have appropriate outlets. Friends can provide just the outlet needed.
Build a support network that you feel you can be open with about the experiences happening in life, good or bad. Talk with your friends when you are having a bad day. Having someone to talk to can act as a healthy release. Just make sure you are ready to be there for your friends when they need someone to vent to.
Friends can also help you find other outlets for stress like laughter, exercise, exchanging your favorite books to read, going to the theater, watching a movie, attending a yoga class or treating yourself to a relaxing spa day.
Be careful to have boundaries with your friends so that they do not add to your stress levels. Be honest with your needs for the friendship and put effort into it if it is one that is important to you. Friends who are adding to the stress in your life have potential to do more harm than good, you may want to consider evaluating your friendship and communicating about what might be stressing you out. A true friend is going to do whatever they can to help alleviate stress and would want you to be open with them about how you are feeling.
Friends aren't just good for borrowing sugar from or for telling you that you have wing sauce on your chin. Friends are the ultimate de-stressor. Friends can remove over 90 percent of the aging penalty you face after a major life event accelerates your aging.

Research shows that one of the most vital elements in reducing the negative health effects of stress is to have strong social networks. So gossiping, playing poker, having girlfriend spa days, playing golf, and going to happy hour aren't all just fun and games. They're mental medicine. So are religious and church groups.

I recommend that you talk to friends or extended family daily as a way to strengthen those networks. Of course, your posse isn't just good for managing chronic stress. In periods of major stress, they can be the anchor you need when you're rocking in stormy seas.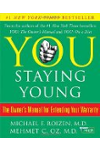 Continue Learning about Stress

It is not uncommon for people to experience stress and anxiety during select periods in their lives. Having a positive attitude, taking a balanced approach to life's ups and downs, and using relaxation exercises are just some of t...
he ways that people can alleviate stress and anxiety.
More