Regardless of the type of personal relationship, here are seven tips for effective communication:
Learn to be a good listener. Allow the person you are communicating with to share their feelings and thoughts uninterrupted. Emphathize with the person, put yourself in their shoes. If you first seek to understand, you will find yourself being better understood.
Be an active listener. This means that you must be truly interested in what the other person is communicating. Listen to what they are saying instead of thinking about your response. Ask questions to gain more information or clarify what they are telling you. Good questions open lines of communication.
Be a reflective listener. Restate or reflect back to the other person your interpretation of what they are telling you. This simple technique shows the other person that you are both listening to and understanding what they are saying. Restating what you think is being said may cause some short-term conflict in some situations, but it is certainly worth the risk.
Wait to speak until the person you want to communicate with is listening. If the person is not ready to listen, your message will not be heard no matter how well you communicate.
Don't try to talk over somebody. If you find yourself being interrupted, relax; don't try to out-talk the other person. If you are courteous and allow them to speak, eventually (unless extremely rude) they will respond likewise. If that doesn't happen, point out that the other person is interrupting the communication process. You can do this only if you have been a good listener. Double standards in relationships seldom work.
Help the other person become an active listener. This can be done by asking whether they have understood what you were communicating. Ask them to tell you what they heard. If the other person doesn't seem to understand what you are saying, keep trying until they do.
Don't be afraid of long silences. Human communication involves much more than human words. A great deal can be communicated during silences; unfortunately, in many situations silence can make us feel uncomfortable. Relax. Some people need silence to collect their thoughts and feel safe in communicating. The important thing to remember during silences is that you must remain an active listener.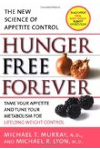 Continue Learning about Stress