Acute stress is an immediate problem. An argument with a friend or not doing well on a test. This is normal and short term stress. Chronic stress is unabated stress that is long term. A divorce, an illness or a difficult job can be chronic stressors.
One-time, short-lived anxieties - like a wolf nipping at your backside as it chases you over a hill - causes acute stress, which triggers our fight-or-fight reaction. Chronic stresses are more prolonged agitators, such as nagging bosses, a bad marriage, or constant worries about finances.

Our bodies have evolved ways of handling acute stress, but chronic stress is harder for our bodies to deal with - so we're more vulnerable to the negative consequences of the constant attack of chronic stress.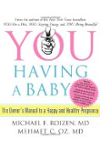 It is important to distinguish between the acute stress response -- when your heart beats faster and your breath comes faster as you get a rush of adrenalin -- and the chronic stress response, in which you are continually under stress.

The chronic stress response causes the most problems as it literally wears out your body functions, leading to disease. That's because our physical stress response was designed for emergency situations, such as fleeing an attacking animal, not for the everyday stressors we experience in modern society.
Continue Learning about Stress