One thing that works beautifully to reduce stress -- and cortisol -- is to take short walks during the day. Even a five- to ten-minute walk works wonders. The walk is not for exercise, it's to clear your head, change the scenery, and focus on breathing. It sounds silly, but that little break can help lower your cortisol, so your stress is lower and you'll have better success with your weight loss.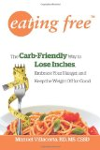 If stress is a constant companion, add a 20- to 30-minute walk to your daily routine. Walking and other forms of exercise help reduce anxiety. Even better, take your stroll in a neighborhood park. A recent Japanese study revealed that walking outside, especially in a forest setting, is an effective way to combat chronic stress.
Continue Learning about Stress

It is not uncommon for people to experience stress and anxiety during select periods in their lives. Having a positive attitude, taking a balanced approach to life's ups and downs, and using relaxation exercises are just some of t...
he ways that people can alleviate stress and anxiety.
More