Before initiating any program you should always evaluate your goals and learn what it takes to achieve these goals. Once you understand the goals you will best be able to determine the time frame and how long it should take to get to the final destination.
When starting a resistance program, NASM recommends that you start with a weight that you can do 15-20 reps comfortably for 2-3 sets. This weight is approximately 50% of your max intensity. If the weight is too light add 5 -10 pounds and try again. Exercises that mimic functional activities of everyday life are great to begin with. Functional exercises are squats, lunges, and push-ups. As you train the exercises will get easier. Once the exercise gets easier slowly add weight. Once you have performed this level of exercise for 4-6 weeks increase the weight and decrease repetitions to 8-12 repetitions.
To strength train, start with one to two sets of six exercises at least two days a week. Choose a selection that involves all the major muscle groups. After six weeks, increase the number of sets you do to two or three. You may want to consider working with a trainer at this point. A trainer can make sure you're doing the moves properly and also help you evaluate your current routine to make sure you're on track to meet your health and weight-loss goals. If cost is a concern, you can split the fee with a friend. Or invest in just one 2-hour session, during which your trainer can design a program for you for the next six months. Also, gradually increase your aerobic sessions by 2 minutes per week, working toward a total of at least 150 minutes per week. If you're counting steps, increase your steps per day, working up to a minimum of 10,000 to satisfy the aerobic requirement.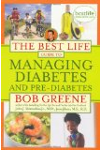 Continue Learning about Strength Training & Exercise