There are four distinct stages of syphilis:
• The first, or "primary" syphilis infection shows up as a small, firm, painless round ulcer, called a chancre, at the site where the bacterium entered the body. These ulcers are usually located on the penis, labia, or vagina, but can also occur on the cervix, in the anus, or in the mouth.
• "Secondary" syphilis typically presents as a non-itchy skin rash, often present on the palms or soles of the feet but sometimes covering more of the body.
• "Latent" syphilis is untreated syphilis without obvious symptoms.
• "Tertiary" syphilis can show up anywhere in the body, causing a variety of symptoms including deafness, blindness, mental illness, heart disease, neurological disorders, and death.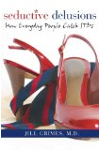 There are three stages of syphilis:
Primary stage: In this stage, syphilis causes a painless sore (called a chancre) on the genitals, rectum, or mouth. It usually forms after a few weeks or months after being infected, and it goes away after a few weeks.
Secondary stage: In this stage, symptoms may be more widespread and may include a fever, rash, fatigue, and swollen lymph nodes. This stage usually occurs about two to 12 weeks after the sores first appear.
Latent stage: This stage of syphilis happens after it moves from the secondary stage, and it causes no symptoms. A person can have latent syphilis for many years.
Tertiary stage: There are several ways that this late stage of syphilis may affect the body. Harmless growths called gummas may form anywhere on the skin three to ten years after being infected. Other people may develop serious symptoms anywhere from five to 25 years after being infected. At this point, infection may affect the heart (leading to heart failure) or the brain and spinal cord (leading to personality changes, paralysis, and stroke).
Continue Learning about STDs