Symptoms from syphilis can last a lifetime if not treated. The first symptom is usually a painless papule (bump) in the genitalia that turns into an ulcer. If not treated, the infection can remain in the body and cause an illness with rash and many other complaints several months later. If it remains untreated, the infection can affect your brain and spinal cord later in life.
Primary syphilis usually breaks out about 3 weeks after exposure but can range from 9 to 30 days after exposure.
The chancre will last from 3 to 6 weeks and then will disappear with or without treatment. The infection will persist even when the ulcer leaves, unless antibiotics are used. The rash of secondary syphilis occurs 2 to 10 weeks after the chancre appears, often after the chancre is completely gone. The rash will disappear without treatment but often recurs. Again, the infection will persist unless antibiotics are given.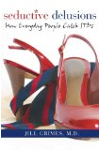 Continue Learning about STDs