Genital chlamydia, a bacterial sexually transmitted disease (STD) caused by the bacterium Chlamydia trachomatis, is the most frequently reported STD in the United States today. An estimated 2.8 million infections occur annually in the United States. It occurs most frequently among teenagers and young adults, according to the U.S. Centers for Disease Control and Prevention (CDC).

The rate of reported chlamydia infections in females was more than two and a half times the rate among males, likely the result of a larger number of females being screened for the infection. Among females, the highest rates of chlamydia occur in those age 15 to 24, and the CDC estimates that one in 15 sexually active females age 14 to 19 years has chlamydia.

The rate of chlamydia among black females was more than seven times higher than the rate among white females in 2011, according to the CDC.
Because it is silent up to 70% of the time, chlamydia is largely unreported, and yet it is still one of the most widespread sexually transmitted infections in the United States. The CDC estimates that there are at least 2.8 million new cases of chlamydia annually in the United States. CDC data shows that females ages 15 to 19 years old have the highest incidence, followed by 20- to 24-year-old females.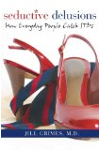 Continue Learning about STDs