You're more likely to actually reach your health, wellness, and fitness goals if you share these goals with family and friends. It makes you accountable for your actions. Be proud of your goals and become a positive influence for your loved ones. Research has proven that individuals who share their goals have a greater chance of success. Post your goals on the refrigerator, bathroom mirror and other visible places to remind you and others of your fitness goals.
You should share your health and fitness plan with your friends and family for SO MANY reasons. When they know what you are planning to do they will be asking you about it and wanting to know how you are doing. They also will be less likely to suggest things like going out for dinner or doing things that will inhibit your progress. They also might realize that they too should be doing something about their health and fitness which will make you a leader and when you feel like a leader you are less likely to give a wrong example. Dinners out can be replaced with hikes or group cooking sessions. Friends and family can get together and make several different healthy option meals to be divided and packaged up between you so you will all have healthy options at your fingertips for the week or even the month. Get creative and realize there's no better way to find out how creative you can actually be when you brainstorm together.
You are more likely to stick with a health and fitness plan if you are held accountable by your friends. When I am going to run a big race, I have to keep myself accountable to train by actually paying the money and registering for the race far ahead of time, then I tell everybody in my life I'm going to do it. It becomes a topic of conversation -- people ask me about it, and some people even end up joining me.

Think of at least five people you are going to tell about your plans and then tell them. Ask them to join you. If you belong to a book club, get everyone involved.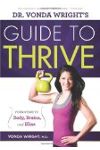 Continue Learning about Staying Motivated For Fitness & Exercise