Social networks can strongly influence behavior and beliefs. People who are trying to change their exercise behavior and who have a strong social support fare better. That social support can include family, friends, coworkers, personal trainers, and other people who provide encouragement, support, accountability, and companionship.
There are various kinds of support that help people reach their health and fitness goals, and each of these support mechanisms has a significant impact on your successes or failures. An exercise partner should provide the following types of support:
Instrumental support is the tangible and practical factors necessary to help you adhere to your exercise plan.
Emotional support is expressed through encouragement, caring, empathy, and concern. Someone who understands your needs and might also be going through the same thing you are experiencing.
Informational support is the type of support includes the directions, advice, or suggestions given to clients about how to exercise and the feedback regarding their progress.
The exercise partner should be a companion. Companionship support is the availability to have a friend, family, and/or coworkers to exercise with you.
An exercise partner can help you stay motivated, even if your partner can't make it to every session. Having someone join you for a walk every Monday, Wednesday, and Friday means that you will be more likely to stick to your routine on those days, because now two people are counting on you -- you and your partner. It also becomes a social experience, which often helps the time pass more quickly.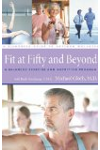 Continue Learning about Staying Motivated For Fitness & Exercise