Make it fun. Choose activities you enjoy.
Exercise with a buddy. A supportive friend can help you stay on track.
Set goals. Set both short-term and long-term goals for how often and how much you'll exercise.
Track your progress. Write down how much you exercise every day, or simply put an "X" on the calendar. Over time, your progress will be plain to see!
Reward yourself. When you reach an activity goal, give yourself a heart-healthy treat -- such as a night out on the town, a new shirt, or a nice hot bath.
We all go through times where we lose motivation get to the gym, go for a walk, bike ride, run etc… here are some things that may help:
Write the day and time for your workout each month/week on your calendar - like an appointment you cannot miss.
Find a work out buddy or hire a trainer - it always helps to have someone to share your goals and keep you on track.
Switch your work out around every few weeks so you will keep seeing results and not get bored with same routine.
Join a class - find one that inspires YOU - not all classes are for everyone.
Take a lesson in a new sport - skiing, skating, swimming etc...
Make your goals in smaller increments so you don't get discouraged - and then reward yourself.
Remember… or ask yourself … have you ever wished you didn't go (or do) your workout after you've finished?? You ALWAYS feel better afterwards!
One of the best way to stay motivated to exercise is to change the reason you do it. When you are making lifestyle changes to improve your health and lose weight, exercise can seem like a punishment more than a reward. Exercise is important for mental health as well as physical health. Scientific studies have proven that exercise is just as good for low grade depression and anxiety as prescription medication. In addition, stress levels can be greatly reduced by regular daily activity. Think of it as YOUR time. Breathe deeply and appreciate all that your body does for you each and every day.
visit www.greenlitemedicine.com to learn more about the benefits of exercise.
Let's face it: Many people who start an exercise program do it because they need to improve their health, rather than because they see it as fun. Once you develop the exercise habit, you will enjoy it, look forward to it, and even crave it. But exercise may not be so rewarding when you first start. This makes it critical that you give yourself treats as an incentive to keep going. Here are a few suggestions:
Enjoy a low-calorie snack after your workouts.
Treat yourself to new workout shoes, apparel, or equipment, once you have stuck with it for a few weeks.
If you don't always have enough time to relax after your workout, treat yourself to some time in the sauna, steam room, or Jacuzzi after exercising. Or, at least try to arrange an uninterrupted shower or bath at home.
Give yourself a "cheat night" on your exercise plan when you stick with your workout schedule for a whole week.
Put gold stars on a monitoring chart after each workout. As we've said before, this sounds silly, but it works.
The particular treat you choose is not as important as making sure you schedule it for after you finish exercising. Building rewards into your routine will help your exercise program become a permanent habit. Once it has become a habit, you can slowly give up the rewards if you want to.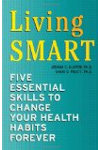 Are you having trouble sticking to an exercise routine? Watching a favorite TV show while exercising can be a great way to make exercise a regular habit, says Transformation Nation finalist Karl Nielson. Watch this video to learn more.
Here are ways to stay motivated with your exercise program:
Choose one or more exercises that you like and can do. The activity you choose has to be doable several times a week.
To maximize your calorie loss, you have to increase intensity as the exercise becomes easy.
Schedule regular times for exercise during the week and make the commitment to stick to your schedule.
Try to maintain an active lifestyle during your day even when you're not exercising. This means walking, taking the stairs and stretching whenever the opportunity arises.
If you love social interaction, join a club or a sports team through your local parks and recreation department.
If possible, plan family holidays or social engagements that are physically active.
When you travel, don't forget your exercise gear. I always make sure I have an exercise plan.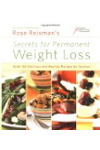 Continue Learning about Staying Motivated For Fitness & Exercise