Lets think for a minute about the process. Most people who don't exercise fear it. As with anything 'unknown' it's scary to think about all the elements of an exercise program: what kinds of exercise do I do, how do I fit exercise into my schedule, where will I go to exercise, exercise is probably going to hurt, how do I keep going with exercise, etc. All of those things sound like feasible concerns and it's probably a little bit overwhelming, right? Many times when humans are dealing with overwhelming situations it's hard to sort through it all. Then we add a lack of clarification around what the clear benefits of exercise are (physically & psychologically) and how you gain access to those benefits so that they benefit you to the overwhelmingness of starting an exercise program and what you end up with is probably confusion.

Here are a couple of hints to starting and adhering to exercise:

1. Find your passion in exercise. Exercise can be fun. Some people dance because they love to dance. Others take indoor cycling because they love to cycle. What is one thing you've done in your life (when you were a kid) that you loved, that was active and that you are passion about?

2. After you find your passion start small. Start with one goal for example, walking twice a week for 30 minutes and add from there. Talk to friends about what they do. See if you can join them.

3. Find an exercise friend: family, friend or co-worker. Find an exercise partner who will help support your exercise program and you as a person and someone who you have good conversation with.

4. Do some computer research about what other exercise options are out there. There are SO many different forms of exercise and it's good to know what else is out there because you might find something appealing; something that you would have never thought of.

Once you've sorted through some of the confusion you are sometimes left with logistics; time being one of the biggest logistics. Sit with your calendar and put your workouts in for a week or a month. For many people scheduling workouts for a month is better because it's tangible and logistically now a part of your daily routine. Make exercise another appointment or another meeting and one that you can't reschedule.

Remember how hard it was to start? It's that much harder to re-start so try to keep going even if it's a little bit at a time.
For exercise to contribute in a postive way to your health it has to be consistent.
Once you start exercising you need to make a personal commitment to keep it
going as a regular part of you weekly routine. First, find a few activities you like and will be motivated to do them on a regular basis. Second, find a place where you like to workout like a gym, your home, or outdoors. In a perfect world, a little of all three would be great but the important thing is to find a place you can do the activities you like, where you want, and when you want to do them. Remember consistency is the key. Finally, exercise should be preplanned and scheduled. You don't have to be a personal trainer to put together a workout plan that works for you. So take a moment and write down what exercises you will do and schedule it in you weekly routine.

Now on a lighter note...
When you were a kid were you like me? Did you come home from school, rip off your school clothes, put on your play clothes and then go outside and run around like a
lunatic for a few hours? The only thing that stopped you was your mother calling you
for dinner or the sun going down.
What changed?
While we can all agree that life as an adult is more complex, some things do not have
to change with age. If you liked basketball when you were a kid, why can't you play now twice a week? If you enjoyed softball as kid, why can't you join a weekend league?
If you enjoyed running then what's different now? Run on a treadmill, run in a park, run on the boardwalk, heck run to the gym, lift you weights and run home!
Honestly, the decison to keep exercising is just a simple as a child's decision to go out
and play...you just do it and have fun with it. The activity you choose is up to you but
the decision to keep going is simple, you do it for your health, to lose weight, get stronger, to relax, just do it for whatever moves you to MOVE.

Sporting goods stores have replaced toy stores and gyms have become our playgrounds. So don't over complicate it, keep it fun. Don't think in terms of "how do I keep going?" Think in terms of "how much fun can have before I have to stop?"


Press play. Music is one of the best ways to make your work out better and last longer. It's the ultimate workout distraction. Also, make sure you're doing an activity you love as much as great sex. That way you are enjoying yourself without focusing on the work and exertion you are putting into your work out. Not to mention, you can take breaks. Doing two 30-minute cardio sessions with a 20-minute break in between boosts calorie burn without exhausting you too much. That takes us to the final point, don't work yourself too hard before your workout. Your workout is strenuous enough as it is, so you don't want to fatigue yourself even more, which will lead to poopin' out sooner.
The first question I have for you is what is your motivation? Have you started because you want to give it a try? Are you exercising to lose weight, gain strength, or both? Will you be working out with someone? Answering these questions will assist me in helping you stay going.
Prior to answering those questions try using this motivation. Exercise is an essential part of daily living. Exercise will help keep you energized and help you feel good about yourself. Exercise will add years to your life which will benefit you and your loved one. Being able to be active is the best feeling in the world but being active takes effort. Keep yourself motivated due to the benefits of exercise. Life is too short so go out and enjoy it and by being active with exercise, you will be able to enjoy it for longer!
The following are a few methods for keeping at and continuing with your exercise schedule once you've started it:
Balance your workouts to include cardio, strength, and flexibility
Vary the intensity of your workouts
Set short-term, reachable goals
Keep a fitness log to chart your progress
Find a workout buddy: It's harder to back out if someone is waiting for you
Take a lesson
Read up on history and technique
Train for a specific event
Exercise to music
Try something new
Remember to have fun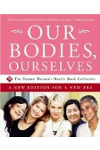 Continue Learning about Staying Motivated For Fitness & Exercise