A young athlete is subject to burnout, and this can be a big barrier to further play! The practice and game schedule may be rigorous, and the initial enthusiasm may wane. To prevent burnout:
Keep your focus (and that of your athlete) on having fun and on being part of a team, not on winning.
Be careful to avoid using your young athlete to boost your own self-worth when your child or your child's team is successful.
Support and encourage your child, but stop short of pressuring your child to perform.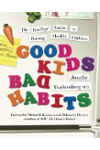 Check in with your child periodically and make sure there is still enjoyment in the sport. All too often parents excitedly enroll their children in sports, some of which are year-round. Physically, it's important to make sure your child recovers adequately from each of his or her practice sessions and games. Recover should also be provided mentally, meaning kids have to be allowed to be kids. Allow your child to focus on other things as well, not just sports. This is a will help avoid burnout.
Continue Learning about Sports & Athletic Performance