When on a detox diet you can eat organic fruits, vegetables, hormone free chicken, fish and use any herbs. To start keep a food journal and see how many packaged and processed foods you eat. Try to find cleaner alternatives. For example, replace pasta with spaghetti squash.
On a detox diet, you can eat all kinds of vegetables, chicken, cold-water fish, some fruit, coconut oil/water, and nuts and seeds. In this video, cardiologist Alejandro Junger, MD, describes his diet plan and how it doesn't rely on deprivation.
Do detox diets really work? On The Truth About Food, researchers created their own version of a detox diet, which incorporated common principles of the most popular detox diets. Then, it was time to put it to the test. At a country retreat, 10 women who say they party often -- and pay the price -- were divided into two groups. The first group was put on a detox program. To help researchers scientifically compare the results, the other group ate a normal diet.

Before the trial began, the urine and saliva of all of the women were tested to determine their levels of toxins. Another sample would be analyzed at the end of the week to see if the diet helped to flush the impurities from their systems.

Each day, the detox group followed a rigorous diet, starting the day with fresh vegetable juice with ingredients such as spinach, garlic and onions. Over the course of the week, this group drank beet root shakes and ate seaweed salad.

Meanwhile, the control group ate a hearty balanced diet of pasta, red meat, wine, coffee, chocolate and potato chips. At the end of the test, the women dropped off the last 24 hours' worth of urine and saliva for analysis.

The detox diet group didn't seem to be enjoying their food -- was the sacrifice worth it? "It had no impact at all," Dr. Oz, Vice-Chair and Professor of Surgery at Columbia University, says. "I was surprised by this, because I really thought we'd see more of an effect."

Dr. Oz says the women involved in the experiment were generally healthy, even though they drank a bit more than they should and might not have been taking ideal care of themselves. "But what we did find was that the liver was doing the same things. You had the same kinds of toxicities," he says. "Because toxins that we get into our body go to our fatty tissues. They go to places like the liver and the brain. It takes more than 10 days to get them out."

Even though detox diets can't cleanse the body of toxins in such a short amount of time, Dr. Oz says these diets can be useful as a jump-start to healthier eating. "Now that you've moved to a whole new place in what you tolerate and expect in life, it's easier to go from there," he says.
Continue Learning about Special Diets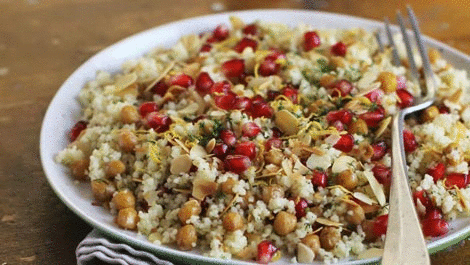 Looking for a gluten-free diet plan? What about a detox diet? Perhaps you are lactose intolerant and need to have special diet recipes? Any time you make changes in your eating habits with a specific goal, you're on a special diet...
. Meal planning is especially important for these types of special diets. You need to be prepared for unexpected occasions, travel and sickness. Get the facts on these special diet plans and recipes to ensure you have success in making changes to your eating habits.
More