A large penis will usually only cause problems during sex if something important is missing, says obstetrics and gynecology specialist Dr. Lauren Streicher. Learn more by watching this video.
When it comes to penises, bigger isn't always better. It may be impressive on film -- the late porn star John Holmes allegedly boasted a 13.5-inch-long penis -- but reality is a different story. The average vagina is about 3 inches deep and only about 4 inches deep when completely aroused, while the average penis is about 5 to 6 inches in length and about 5 inches in circumference. You don't have to be a mathematician to figure out that anything too much bigger than that is going to be, well, a tight squeeze.

Although the vagina has an incredible ability to stretch (think childbirth!), a penis that's larger than average can be uncomfortable for some women during vaginal and anal sex, and may trigger a gag reflex during oral sex. Long penises may hit your cervix during thrusting, which can be painful. And a penis with extra girth may tear delicate vaginal tissues if you don't use enough lubricant and can trigger urinary tract infections if it rubs and irritates your urethra.
Continue Learning about Sex and Relationships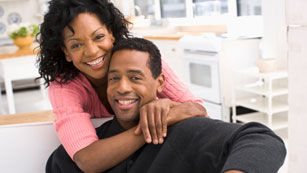 A healthy sex life and strong relationships contribute to your physical and mental health in many ways, from keeping you fit and youthful to helping you live a longer, happier life.