Life is so busy and there is almost always more to do than we can manage. We're overwhelmed by information, noise, activities, technology and goals we want to achieve. Sometimes it is easy to focus more on what we strive for or in managing tasks than on people. I think one of the most important steps in creating a happy, optimistic environment is to put the focus back on valuing people and accepting them. This means taking time to connect and share experiences, listening to what is important to our family members and friends. Contributing to and helping each other as well as those less fortunate and practicing gratitude also help increase the feeling of mastery and positive thinking. When there are positive experiences, practice savoring them. Share them with friends, look at photos, tell stories about those times. For details on many of these ideas, see books on positive psychology.
Having a mindset that everyone is learning and doing the best that they can will create a positive atmosphere. Failures and difficulties are best viewed as opportunities for growth (See the book Mindset by Carol Dweck).
I love this question!
OK, let's get right down to it: Your mind is either your strongest ally or your biggest obstacle. My motto when beginning my health journey a decade ago was "Fake it till you make it". Every morning when you rise, look into the mirror (yes, I know the wrinkles are more visible then, but do it anyway) and SHINE. Tell yourself it's going to be a great day and make a plan to make that happen. I keep a daily to do list on my smart phone (Seize the Day is a great free app) and on it I have my day planned from most important to least important. Bringing organization into your life will help you feel more in control and much more optimistic. Last, find some motivational quotes that resonate with you and your goals. Tape them to your cabinet, mirror, coffee pot, wherever you are sure to see them. This way, every time you feel the spirit sinking down, you can take a look at those quotes and feel better. Also, make sure you are getting enough natural light throughout your day to promote a little more natural optimism.
Optimism appears in many different forms. The neatness and decor of your home can create a happy, optimistic environment for the family to flourish in. When you visit a home that is dark, dirty, and messy, how do you feel? When you visit a home that is sunny, bright, and clean, how do you feel? We are nurtured by our senses, so the environment you choose for your family home is very important in fostering optimism.

If you are not much of a decorator, at least insist on cleanliness, and if you don't have time or are too tired to clean, give someone a chance to help. Either hire a housecleaner or trade someone for services. We each have skills that might benefit another person. Part of optimism is realizing you don't have to do everything yourself. Even a parent who has no interest in housekeeping or home decor can model creative solutions for their family.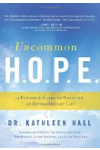 Continue Learning about Relationships and Family