If you are diagnosed with preeclampsia, depending on severity and gestational age, delivery may be recommended. Route of delivery depends on many things. Have you had a vaginal delivery before? Is your cervix favorable? How severe is your preeclampsia? If my patient has had a vaginal delivery before and her preeclampsia is not complicated by HELLP syndrome I will forge ahead with induction and attempt vaginal delivery as long as fetal testing is reassuring. If she is unstable with her blood pressure or HELLP syndrome and her cervix is very unfavorable I will recommend C-section. So having a good communication with your doctor and what they recommend and why is the best approach.
Preeclampsia is a condition characterized by maternal high blood pressure and protein in the urine.
Once the diagnosis of preeclampsia is made, your provider may recommend that you give birth right away rather than wait for labor to start spontaneously. She or he will most likely suggest induction of labor, as it is safest for you to give birth vaginally. However, you may require a cesarean section if your blood pressure is uncontrolled or if there is evidence that the condition is harming your baby.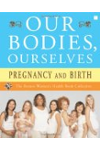 More About this Book
Our Bodies, Ourselves: Pregnancy and Birth
ALL THE INFORMATION YOU NEED TO MAKE WISE DECISIONS ABOUT YOUR PREGNANCY AND THE BIRTH OF YOUR CHILD -- FROM THE EDITORS OF THE CLASSIC "BIBLE OF WOMEN'S HEALTH" Pregnancy and birth are as ordinary...
Continue Learning about Pregnancy Complications