Every professional is different and will often have varying follow-up procedures. Commonly, you will find that after the initial assessment with your trainer, you might receive a home program that will include nutritional and physical activity recommendations to be peformed between workout sessions. The trainer may also provide additional stretching recommendations and exercises to help you recover from past workouts. I would recommend asking your professional about their programming strategy and follow-up process for the timeline you have set to reach your goals so you know exactly what to expect before and after each session and once your goals have been obtained.
Physical and mental follow-up plans are both important for continued success in exercise. Most personal trainers give homework/goals between sessions: a workout plan, adding something new to a pre-existing workout plan or trying a new activity. A 'physical' follow up happens when you go back to see the personal trainer (2 days later, 3 days later or the following week) and the trainer follows-up with you in regards to your physical 'goals' from the last time you met. A mental follow-up is different. A mental follow up may include email or text check-in's to see how you are doing between the times you see each other. These mental check-in's may include checking in with you to see if you are experiencing any of the psychological benefits of exercise, to provide positive feedback, to see what barriers are getting in the way of your exercise, to ensure you have the proper social support to exercise, as a method of accountability and help to provide motivation. A personal trainer may also email or text positive quotes or positive cue words as decided upon together that help to move you in the direction you want to go. A personal trainer may also follow-up with you during the week on your goals or wait until your next session. Although each personal trainers has a different way of working with clients, they should all be providing follow-up on the physical and mental for the best results.
A follow up during your training and after you do go on your own will vary from trainer to trainer. However, this is what you should expect. During your training session you should see a progress check every 4-6 weeks which include weight, measurements, bodyfat and maybe blood pressure if available. Also during your workout your trainer should be keeping track of your workouts as the sessions go on so when you are ready to go on your own you have something to refer back to. When the time comes for you to go on your own your trainer should still keep in touch and give you routine progress checks as the months go on to make sure you are still keep on track with your goals and giving any suggestions as your body changes.
I am just going to give you my personal strategy for following up and not necessarily what I think everyone should do.
I take it as a huge compliment when a client wants to go off on their own because I believe they have learned enough to manage their fitness on their own and I have helped them. So before they go off on their own I talk to them about Exit Strategies.
An exit strategy is a calculated plan for them to be able to maintain their progress over a long period of time. You have to be just as focused to maintain as you do to lose or gain so we look at best practices for maintaining progress. I talk to them about healthy fluctuations, psychology of their mind, learning and periodization. I try to encourage them to continually pick new goals and have elevated levels of motivation and focus throughout the year and most importantly have a strategy and vision in place to maintain.
I personally will try and follow up with clients monthly who do not train with me. I have the attitude that unless they tell me to get lost that they are my client irregardless whether they work with me. I will try and keep in communication, answer questions and hold them to a level of accountability to make sure they stay focused even when they are on their own.
I also make sure that the client is comfortable to ask me questions, even if they are not paying me and also keep the door open to utilize my full services in the future.
Even when many of my clients go off on their own I still will have them do a maintenance coaching plan with me for much less money that is basically set just for accountability. That is how I do it. I just like to teach my clients how to maintain progress long term and I also believe strongly in them being my client for life until they tell me differently even if they are not paying anymore.
If you're working with a personal trainer, it's important that your progress is checked quantitatively. A good personal trainer will record baseline measurements before you start your fitness routine, and then compare those measurements to re-measurements over time. Re-assessments for body fat or strength should generally take place every 4 to 6 weeks. A general medical and health history should be re-evaluated on a yearly basis.
The best personal trainers anticipate the day you'll leave them to exercise independently on your own. To accomplish this, they typically give "homework" exercises on printed handouts for you to do in-between your workout sessions together.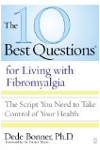 Continue Learning about Personal Trainers and Fitness