Fourth-degree pain comes on at the beginning of the workout and doesn't go away; it may also be pain that has lingered from exercise the day before, through the night, and into today's activities. It is sharp and increasingly localized, with holdover swelling and tenderness from the day before, and impedes motion and performance. At this stage, you've moved beyond the normal pain of exertion into the realm of overuse syndrome.
Action: Rest is imperative. Stop doing whatever causes the pain, but don't quit being active. This is important. You want to stay active, but without causing additional irritation to the tissues that have been injured. If you have pain in your knee from running, for example, perhaps you can swim. If you have pain in a shoulder from tennis, perhaps cycling or brisk walking will be a good substitute. This is called "relative rest;" you're resting what needs to be rested while staying active.
While you rest, explore what may be causing the pain and ways of correcting the cause(s). At this point, you may want to get advice from a sports medicine specialist. Apply RICE (rest, ice, compression, and elevation) and analgesics, then heat and a gentle massage. Physical therapy may be appropriate.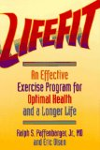 Continue Learning about Pain