The word hydrate comes from the Greek word for water, so the best hydrating beverage is water. It quenches your thirst, has no calories, and costs nothing. That being said, if you're doing hot yoga or taking a spinning class that lasts more than an hour and leaves you drenched, you might want to consider a sports drink. Diluting it with water will still give you the electrolytes you need to re-hydrate yourself, but minimize the extra sugar and calories.

In terms of dehydrating you, alcohol is a biggie. There are theories that caffeinated beverages dehydrate you, but there's enough fluid in them to counteract the diuretic effects of caffeine, so you don't actually get dehydrated.

Bottom line, stick to water. It's the best of the best.
Continue Learning about Non-Alcoholic Beverages & Health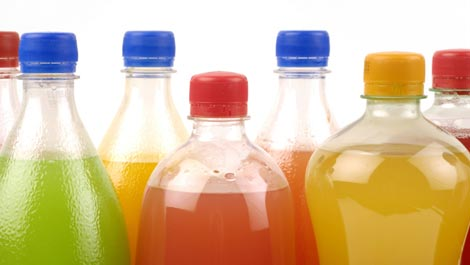 Beverages of the non-alcoholic variety include: juices, sodas, milk, tea, coffee and energy drinks to name a few. While these drinks have a variety of health benefits, it is helpful to lookout for the ones that are low in sugar. S...
odas and artificially sweetened juices are high in sugar and can pack on the pounds. Plus many beverages contain caffeine, which can have adverse effects as high doses. Many beverages provide great resources of antioxidants, nutrition and vitamins.
More