While most people think of meditation as the main mind-body exericse, there are many other forms that help you to connect your mind and body. Yoga, Pilates, and Gyrotonics are three great forms of mind-body exercises. Tai Chi is another form of mind-body exercise. You can also practice mindful breathing patterns, muscle relaxation, and guided imagery. Mind-body exercises are helpful in reducing stress, creating a sense of calm, decreasing chronic pain, and improving sleep patterns.
Yoga, Pilates, and martial arts such as tai chi, tae kwan do, and qi gong are the most commonly known types of physical activity be classified as mind-body exercises. Although by adding the mental awareness aspect to any form of exercise, it can become a mind-body exercise. For example, many athletic runners will describe running as a meditative practice due to the focus of the breath, in through the nose and out through the mouth, along with the focus on the body keeping steady pace.
Continue Learning about Mind/Body Exercise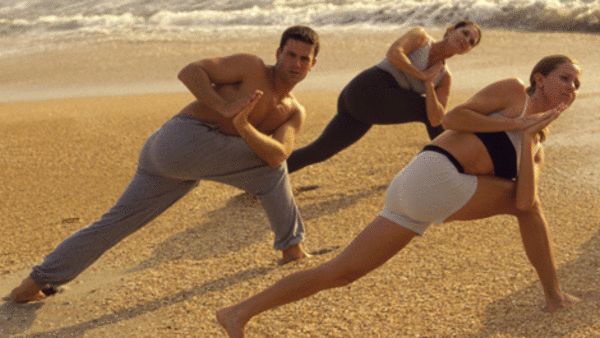 Pilates, yoga and tai chi are considered mind-body exercises because the focus is on breathing and meditation. These exercises work at calming the body thus reducing blood pressure, stress levels and improving all over mood. Fitne...
ss for your mind.
More