Managing pain and functional symptoms requires an exploration of the relationship between your thoughts (mind/brain) and your symptoms (body). The source of thoughts and feelings is the mind/brain, which gives meaning to experience, including symptoms and pain.
The mind acts as a filter or lens through which bodily messages of pain or discomfort pass. The filter or lens can either reduce or magnify the intensity of the message. Thus, the experience of pain and uncomfortable symptoms can be increased or decreased by the power of your mind. By changing your mind, you can change your brain chemistry and find relief from your symptoms.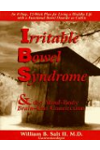 The mind can affect the perception of pain in that the longer pain persists, the more frustration and anxiety you suffer, which compounds the pain over time. Watch spine surgeon David Hanscom, MD, explain how perception can make pain worse over time.
Continue Learning about Living With Pain