To do step calve exercises, stand on a step with your weight on the balls of your feet. Extend up as high as you can then slowly let down as low as you can while maintaining balance. If balance is an issue, we recommend using a step with handrails. Repeat for 10-20 repetitions.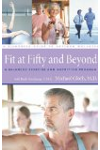 The standing calf raise exercise is good for developing strength, tone and endurance in your calves.
Stand up straight in perfect posture on top of a step or box. Your heels should slightly hang off the step/box. Hold onto a sturdy object for support. Fully extended up onto your toes and hold this position for 1-2 seconds. Slowly return to the starting position and repeat for 10-15 repetitions.
Continue Learning about Leg Exercises