A great way to complete this will be to do the following:
Get your body arms length away from a wall. Take one foot and step slightly in front of the other, example – left foot in front of the right. Next lean forward into the wall keeping your right heel on the ground. As your forearms make it to the wall, you will feel a stretch in your calf and Achilles. Be sure to stretch both sides!
Try a bent leg calf stretch by standing about 2 feet away from a wall in a staggered stance, placing your hands on the wall and leaning against it. Move your back foot forward lining up your toes even with the heel of your front foot. Bend both knees until you feel a stretch just above the ankle of your back leg. Hold and switch legs and repeat.
To do calf stretches, stand facing the wall. Place both hands on the wall, with your left leg directly behind the right. Bend your right leg while keeping your left leg completely straight. Lean into the wall and push your left heel into the ground, feeling the stretch in the back of your left calf. As you do this, try to bring your toes up off the ground. If you do not feel the stretch, take a few steps back away from the wall and then lean in, repeating the above steps.

Hold for 10-20 seconds. Repeat on the other side. Hold for 10-20 seconds. Repeat the entire procedure 3 times.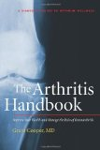 You probably know the calf stretch already. Make sure that when you do it, you keep the leg straight to stretch your gastrocnemius (the muscle that crosses the knee and ankle), and bent to stretch your soleus muscle (the muscle that crosses only the ankle).


1. Stand with your feet shoulder length apart with your hands against a chair or a wall.

2. Keep your heels on the floor and your knees straight while leaning into the chair or wall. You will feel this stretch (in your gastrocnemius) down the back of your legs.

3. Hold for 30 seconds. Then bend your knees and continue leaning in. This stretches the deep soleus muscle.


http://www.amazon.com/Fitness-After-40-Stay-Strong/dp/0814409946

4. Hold with bent knees for 30 seconds, then repeat with straight and bent knees four times.
Continue Learning about Leg Exercises