There are exercises you can do at home to encourage your baby to flip into the correct position to be delivered head first. Give these a try:
Pelvic rocking: Get on your hands and knees, arch your back and tilt your pelvis gently. Return to a flat position. Do 30 repetitions several times a day.
Knee to chest: Kneel on a steady chair and place your elbows on the floor. Your partner can help you get in the position and steady you. This shift in gravity may help float your child out of breech position. Docs may also try to flip the baby externally by moving your baby in a massaging motion with mineral oil. An ultrasound will be used to help monitor the position and the baby's heart rate during the movement.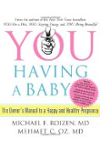 Continue Learning about Labor, Delivery & Post Period Of Pregnancy