I shared a report on the TODAY Show which revealed a troubling new downslide to our children's technology use. The report showed that parents are beginning to recognize that our family's plugged time is reducing children's face-to-face interaction with us as well as cutting into quality family time. Those findings have child experts in "alarm mode" for good reason.
What's potentially at stake could be serious including: the diminishment of the strength of our bond with our sons and daughters, the loss of strong family relationships, rituals, memories and interactions, and stunted development of our children's empathy and social skills.
Research also confirms that the more time kids plug in, the greater likelihood they will have a lower attachment or relationship with their parents.
It's a simple equation: "Less face-to-face time with us adds up to our kids having less time to tune in to our thoughts, feelings, attitudes, values and actions."
Think about how that equation could affect not our influence and the strength of our relationship with our children, but also the development of emotional intelligence skills and character traits. The fact is kids don't learn crucial life and character skills such as empathy, communication, emotional intelligence, respect, sharing, friendship-making, leadership, social skills, conflict resolution, listening, compassion, tolerance—the list goes on but I think you get my drift—by facing those screens or having earphones jammed in. While a digital world may enhance our children's cognitive growth, it does little to affect their moral, social and emotional development. And do beware: a parent-child relationship cannot be strengthened when a child or parent is plugged in or attached to a digital device.
Keep this in mind: It's not what kids are plugging into, but what they are tuning out of that is the real overlooked danger in our children's development.
If the answer is that our kids are plugging out of family and friends, then beware! Our children's moral, social, emotional growth may be not only shortchanged, but at risk.
Your parenting goal is to ensure that you are the primary influence and filter in your child's life.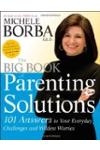 Continue Learning about Children's Health